HDRterm50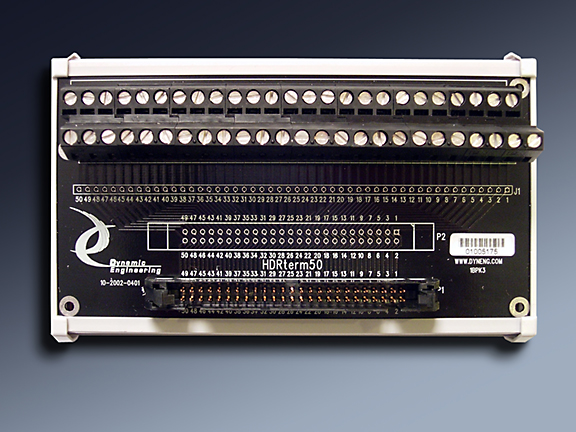 Ribbon cable headers are commonly used with IP compatible hardware. Ribbon cable is difficult to connect to other hardware, especially if multiple destinations are involved. The HDRterm50 converts from 50 pin ribbon cable to a 50 pin terminal strip. Discrete wires are easily connected with the screw locks on the terminal strip.

The HDRterm50 provides a space efficient, low cost method of interconnecting the control electronics to the rest of the sensors, IO, machinery etc.

The HDRterm50 comes with one 50 pin .10 inch centers 2x25 header connector with ejector/locking handles and one 50 position screw terminal strip. The discrete wires are installed from the side and the lock is accessable from the top for ease of use. The screw terminals can then be used as testpoints. HDRterm50 comes standard with DIN rail mounts for ease of use in VME and other environments. The ribbon cable connector is routed 1:1 to the screw terminal connector.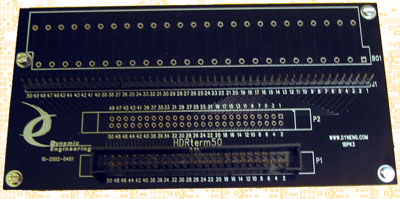 The HDRterm50-ENG version is available without plastic, DIN rails and screw terminals for test and engineering environments.



Ordering Information
HDRterm50: Standard Term50 with DIN rail mounts
HDRterm50-eng: HDRterm50 without Din rail mounts, plastic and screw terminals.


Dynamic Engineering's Hardware and Software design overview


Try before you buy program




Custom, IP, PMC, XMC, PCIe, PCI, cPCI, PC104p, PCIe104, VME, VPX Hardware, Software designed to your requirements












Home | News | Search the Dynamic Engineering Site