HDEcabl68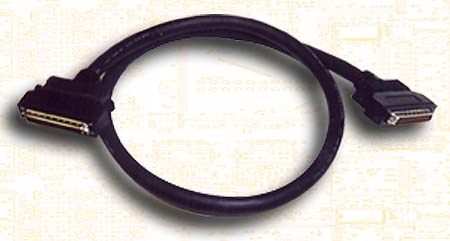 The high density 68 pin SCSI II/III connector is being used for purposes in addition to SCSI interfaces because of board and front panel space limitations. For example in the XMC / PMC environment the SCSI connector provides an excellent size and pin count for the front panel space allowed.

HDEcabl68 provides a SCSI compliant cable with either latch block or screw terminal retention. The cables are stocked in the 3 and 6 foot lengths and are available in custom lengths. Quantity discounts are available.

Ordering Information

With Latch Blocks
3 ft - HDEcabl68-3FT-LB
6 ft - HDEcabl68-6FT-LB
10 ft - HDEcabl68-10FT-LB

With Thumb Screws
3 ft - HDEcabl68-3FT-TS
6 ft - HDEcabl68-6FT-TS

Converter - HDEcable-converter - Our kit turns a latch block connector into a thumbscrew connector on our PMC and related devices: Sold in kits of 4 ea



SCSI II /customer specified connector: SCSI cable with customer specified connector
Dynamic Engineering can manufacture a custom cable to meet your connector requirements. Send us a diagram - we will assemble the cable for you.
Pin specified discrete or ribbon cable connector - 749111-6 (Amp connector)
Provide us your pin to pin specifications and we can customize the cable to fit your needs


Example Custom Cable: 3 ft - HDEcabl68-Glenair:
Custom cable SCSI 68- Glenair connector.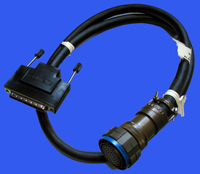 See the cable_tape_assembly page for a suggested application. Cable is compatible with the DTC unit

Custom Cables: Please call or e-mail us



Related Products:
HDEterm68 68 position terminal strip to SCSI adapter

Dynamic Engineering is your source for cables. Should we not list the required product, please email us your specification and we can provide a quote to meet your requirements.



Custom, IP, PMC, XMC, PCIe, PCI, cPCI, PC104p, VME, VPX Hardware, Software designed to your requirements











Home | News | Search the Dynamic Engineering Site