Cable Assembly Crypto / Tape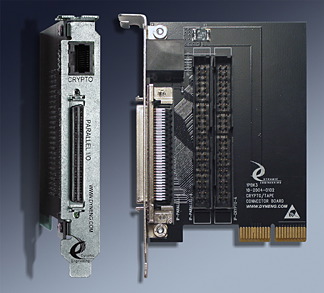 The Cable Assembly Crypto / Tape provides a method of interconnecting the IP-Crypto and IP-Tape from the carrier to the PCI Bezel [rear IO] when installed into a PCI machine. Most IP Carriers have 50 pin headers suitable for ribbon cable in use for the IP Module IO. The headers are located on the carrier and internal to the chassis. Interconnecting to the outside world can be an issue.

Cable_Assem_Crypto/Tape provides an external connector by interconnecting the carrier to the crypto/tape connector board with ribbon cable and then mounting the connector board to the rear of the chassis. A PCI bezel with labels and cutouts for the two connectors provides a simple and clean interface to the rest of the system.

The manual [see below] documents the pinouts and other special features of the cable assembly. The Tape interface utilizes a 68 pin connector to allow room [pin wise] to add additional power and ground connections. The power is "self healing" fuse protected. The internal power connector is a standard PC power connector similar to what a HDD uses.

The Cable Assembly Crypto/Tape can be used with other IP Modules. The Tape interface is basically 1:1 plus the power connections. For example the IP-Parallel-IO family of boards can be used with this adapter. Please contact Dynamic Engineering for custom versions to support our or third party IP modules.

The PCI3IP and PCI5IP are PCI based carriers compatible with the Cable_Assem_Crypto/Tape.




Ordering Information
Cable Assembly Crypto/Tape






Manual
You must have Adobe Acrobat to read our PDF files.
Download the Cable Assembly Crypto/Tape Manual updated 2/6/04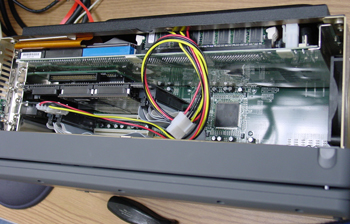 System shown with the Cable Tape Assembly Board connected via 50 Pin Ribbon Cables to Dynamic Engineering's PCI3IP and populated with IP-Crypto and IP-Tape boards. The connectors on the faceplate of Cable Tape Assembly Board are interconnected to the Storage Unit and Crypto gear. The cables are shown below.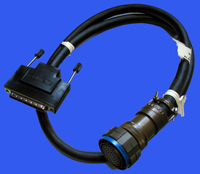 SCSI68-Glenair Cable
The Cable is compatible with the DTC unit which the IP-Tape is designed to interface with. The SCSI-68 end of the cable attaches to the Connecter Tape Assembly board bezel. The Connector board re-routes the signals to be compatible with the ribbon 50 standard used by the PCI3IP and other IndustryPack® carriers. The Glenair connector attaches to the DTC unit. Standard Cable Length is 3 feet. Custom lengths are available.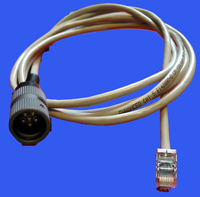 RJ45-M55116 (Audio connector) Cable

The Cable is compatible with the Crypto units which the IP-Crypto is designed to interface with. The RJ end of the cable attaches to the Connecter Tape Assembly board bezel. The Connector board re-routes the signals to be compatible with the ribbon 50 standard used by the PCI3IP and other IndustryPack® carriers. The Mil connector attaches to the Crypto unit. Standard Cable Length is 6 feet. Custom lengths and Quantity discounts are available.


Related Products
IP-Debug-IO IP IO connector T&I tool
IP-Debug-Bus IP Extender card with test points, hot swap capability, power monitoring
HDEterm68 68 pin SCSI cable to terminal strip converter DIN rail mounting
HDEcabl68 SCSI cable
PCI3IP 3 IP Module Carrier in 1/2 width PCI card
PCI5IP 5 IP Module Carrier in full width PCI card
50 pin ribbon Cable 50 pin ribbon Cable
IP-MTG-KIT stainless steel screws and standoffs to mount an IP to a carrier




Custom, IP, PMC, XMC, PCIe, PCI, cPCI, VME, VPX Hardware, Software designed to your requirements











Home | News | Search the Dynamic Engineering Site